TradFest 2017
June 12, 2017 @ 8:00 am

-

June 18, 2017 @ 5:00 pm

Free
Event Navigation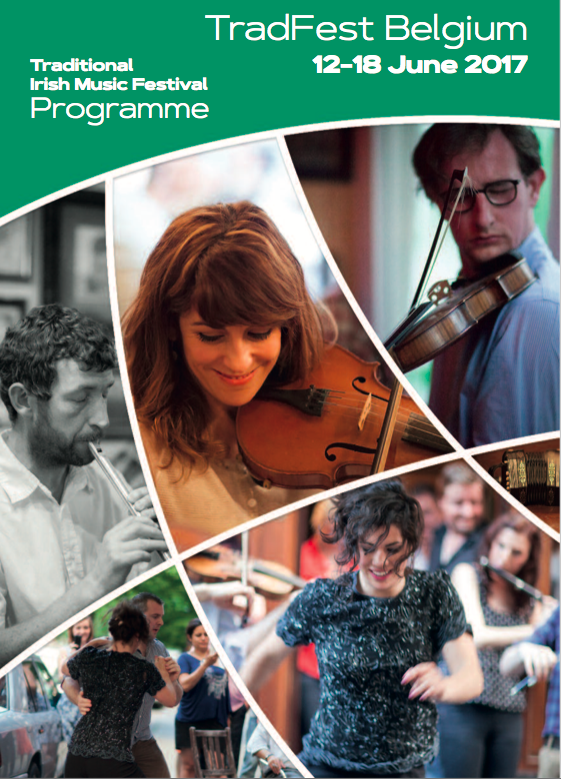 Following two hugely successful TradFest festivals in 2015 and 2016 I am delighted to present the programme for TradFest 2017.
The Embassy of Ireland initiated this festival in 2015 to bring Irish music and culture to the large Irish community in Belgium and also to a Belgian and wider international audience.
Visitor numbers from Belgium to Ireland have risen significantly in recent years and we hope that TradFest 2017 will attract even more people to discover all that Ireland has to offer. This year TradFest events will take part in Brussels, Kraainem, Liège and Loker.
Events will include an art exhibition, Irish music, dance and language classes and a series of lunchtime literary events.
The festival will also include a special focus on World War One and the Battle of Messines Ridge, the centenary of which will be commemorated on 7 June. Ronan McGreevy and Thomas Burke will deliver expert talks on the subject as part of this year's festival.
And of course, as before, music will be at the heart of the festival. Talented, well-known Irish musicians and singers will travel from Ireland for the festival including Mary Black, Máirtín O'Connor Trio, Maighread and Tríona Ní Dhomhnaill, Liam Ó Maonlaí, Brú Ború, Na Fir Sneachta and many others, to join the large number of wonderful local and continental traditional musicians who are the inspiration for this festival.
We are particularly delighted that members of Na Píobairí Uilleann will join us to give a master class introduction to the wonderful uilleann pipes.
The week-long programme could not have happened without the support of many volunteers and sponsors and I would like to thank BNP Paribas Fortis in particular for their generous support.
A special word of thanks to Tom and Doreen Bourke for their enthusiasm and energy in leading fundraising efforts once again this year. Thanks too to all the members of our TradFest Committee for their positive input and advice.
Above all I want to thank the artists and experts from Ireland, Belgium and elsewhere who have made this festival possible.
I also want to acknowledge with sincere thanks the generous support of the Office of the Northern Ireland Executive here in Brussels for agreeing to co-host a major event on 14 June.
I hope that you'll attend as many events as possible to make this year's festival the best yet!
Guím gach rath ar an bhféile – bainigí uilig sult as!
Please see programme of events below 
Tradfest brochure online version 24 May 2017